How to find Indian PayPal scammers?
So I was browsing in some Facebook Scammer groups and I saw one of the posts by some HR girl trying to hire agents for the scam: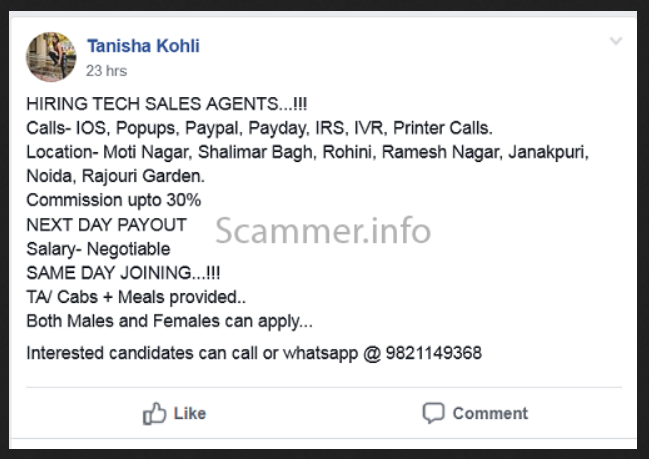 Posted here (You need to be part of the group to see it, apply and hope they approve you)
Her Facebook profile (some fake profile of her for posting job offerings)
Infiltrating the Indian scammers
I called her up on +919821149368. Her real name is Heena and she's working for a recruitment firm called Standards Services (standardsservices.com). I confirmed that she really works there by calling and asking for Heena. It works like an HR agency and recruits and refers people to the different scam BPOs and centers. We talked about the job and she asked me about job experience and my last salary and location. I told her I have done porn popup and iOS calls before and I know how to crack sales. She asked me where I was located so I said Saket and I'd be fine with any West Delhi area. Also she definitely knew these jobs are a total scam. I asked her:

Me: "PayPal calls, it's where we steal the email account and the PayPal account, right?"
Heena: "Yes exactly. You also have worked in that one, too?"
Me: "I was mostly working in porn popup calls and iOS calls…"
Then she said she can offer me 2 jobs, one would be PayPal calls and the other one would be printer calls. I said I prefer the PayPal calls and she said she will be instructing me and will be giving me the details of the call center. She told me I need to fill out some form and I need to contact her on WhatsApp so that's what I did: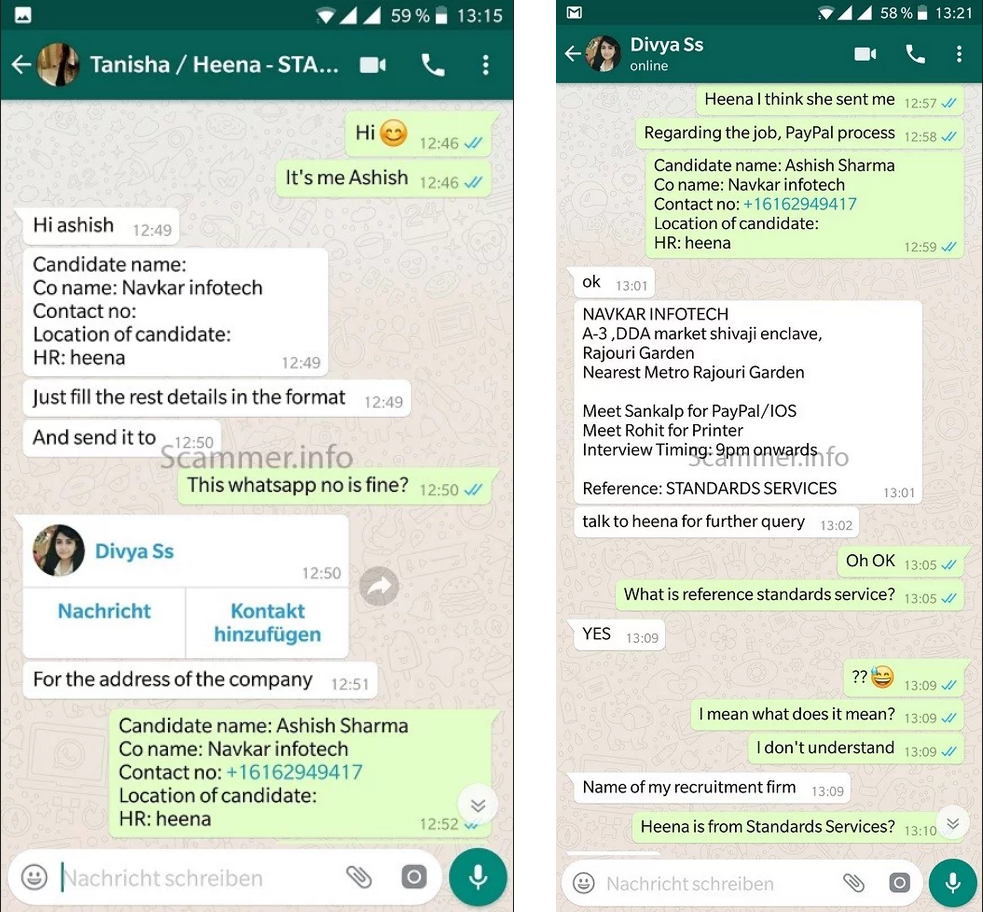 She told me the PayPal scam company name is Navkar Infotech and that I need to contact a girl called Divya whose number she shared with me. She's the coordinator from Standards Services for that particular call center. Divya's phone number is +919911834488. I had to share a "form", 5 lines of text with my details and Heena's name, to this Divya.
So I messaged Divya. She told me that the scam company name is Navkar Infotech.
NAVKAR INFOTECH
A-3 ,DDA market shivaji enclave, Rajouri Garden
Nearest Metro Rajouri Garden
Meet Sankalp for PayPal/IOS
Meet Rohit for Printer
Interview Timing: 9pm onwards
Reference: STANDARDS SERVICES
I was asked to visit the call center for a job interview the same day still, 9pm onwards.
I tried to look up the company but there's a company with the same name located in South India. So it's not them. Heena also told me the company does not have a website.
Meanwhile I google'd Divya's number only to find out I had already called her. She also has posted her own number directly to different Facebook groups: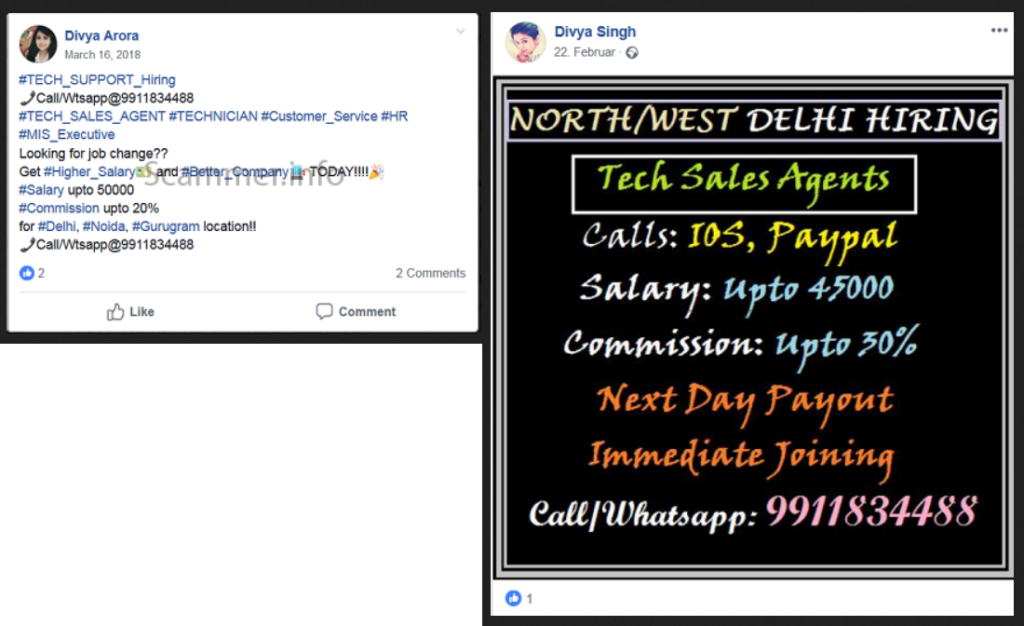 It directly says that they are hiring for tech sales agents for iOS and PayPal calls and have the salary mentioned over there and location North / West Delhi. The salary of 40k rupees per month is quite high. I'd say it's upper middle class may be already. She told me though I can decide between fix 40k/month or commission %-based, up to 30% but then no fixed salary. So depending on how much the agent and the center are able to make the commission one would be even better.
I think she didn't notice that she was already talking with me before. I got referred to her by Heena so she wouldn't directly see that who it is. And Heena basically "vouched" for me since she has sent me to her.
Divya's Facebook profiles are:
Divya Singh: https://www.facebook.com/profile.php?id=100022199687815
Divya Arora: https://www.facebook.com/bhavya.arora.35977897
That's her picture: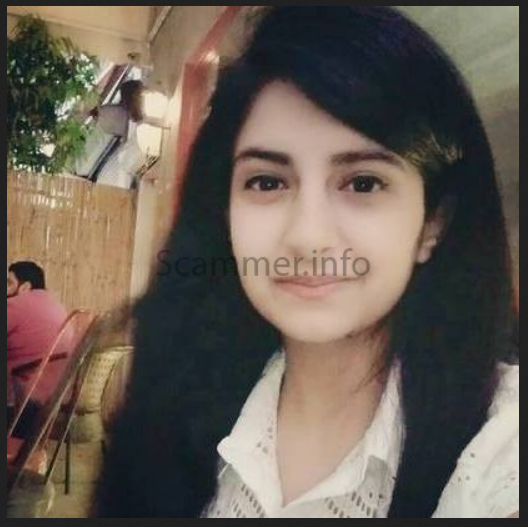 A conversation with the call center itself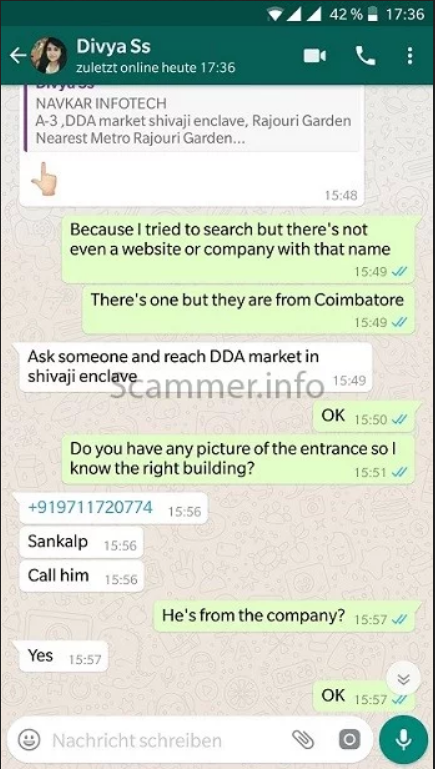 So I contacted Divya where exactly the call center was. I pretended I didn't find it to get her to tell me the exact place and maybe some pictures. She sent me the phone number of Sankalp who's from Navkar Infotech.
His phone number is +919711720774.
So I also contacted him…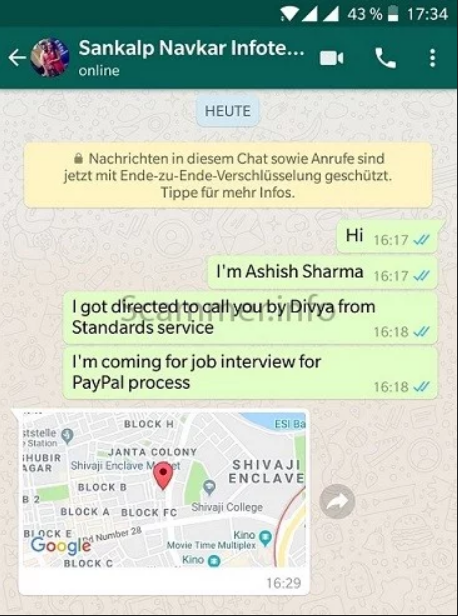 And that's how he looks like: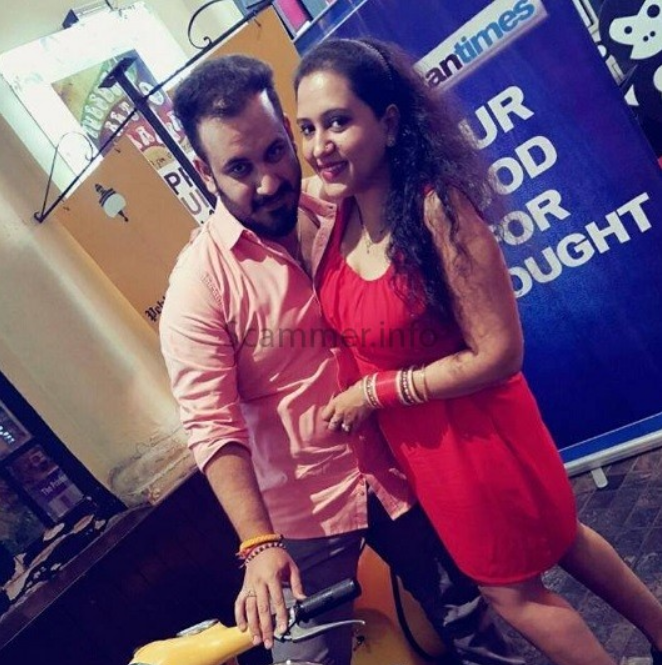 Their location
He sent me the location of the call center which is https://goo.gl/maps/Lc74ctvbpZk.
It must be in this circle, as I called him and he talked about the parking lot. You can also see in the satellite picture: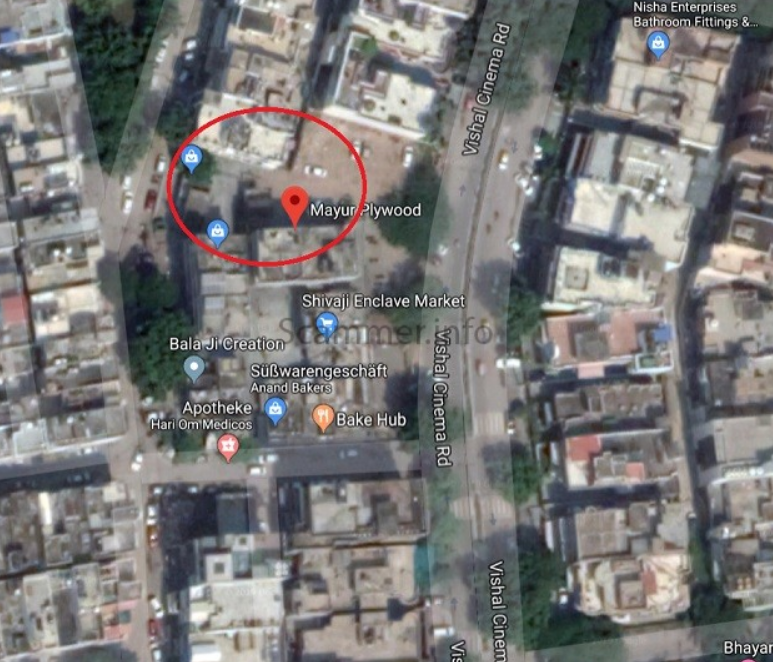 I pretended that I was driving there in a cab and I couldn't find it. That's why I asked him for more detailed instructions but eventually he hung up on me. As of now he thinks it was some kind of miscommunication and I will try to further engage with him. Stay tuned…
Update: He has stopped communicating with me and told me the vacant job is no longer available… I have forwarded all relevant information to PayPal's fraud investigation team.
If you liked that post please check out my YouTube channels. Thanks in advance!